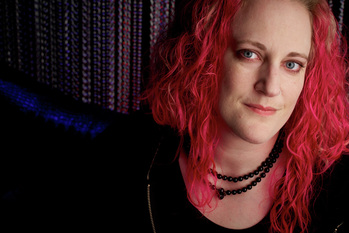 A bit of info about me...
Social Media/Marketing/Business strategist, Teacher, Speaker, Networker, and Writer, Jessica Dally has had extensive success running advertising campaigns with various nonprofits and for profit businesses around the Northwest and the world.
As the former Executive Director and founder of Seattle Free School, a nonprofit run without cash donations of any kind, she has the expertise to get results without huge financial input. Jessica's goal is to inspire people to ignore the naysayers and their "rules" of how things must work so that they may effect change in their own communities and grow businesses beyond their imagination.
With a proven track record of success, Jessica is able to show measurable results using social strategy. You can see some examples
here
and
here
.
Jessica has worked as the Director of Marketing for
South Sound Motorcycles
and has worked extensively with various for profits and nonprofits including
BEARTREK
,
Chris Morgan
(PBS Presenter),
Bee Culture Magazine
,
Tech Soup Global
, and more. She is a motorcycle rider, solo traveler, and an avid reader living in the Seattle/Tacoma area.
---